Blog
This year marks our first foray into growing our own organic produce for the Voyager Estate Restaurant, and we're pleased to report that the new Kitchen Garden is thriving under the watchful eye of Head Chef Travis Crane.
A lot of hard work and dedication has gone into cultivating our patch, located on an adjacent property to the Estate, alongside the Landsmith Home Farm. Preparation involved clearing rows, lots of whipper snipping, and a fair few waves to the resident cows in the process.
It's a labour of love, but an essential step on our pathway to becoming a carbon neutral business. There are many benefits to becoming more self-sufficient, chief among them the reduction of food waste and the lowering of food miles. Our produce is managed organically, meaning no nasties used in our farming practices – just beautiful, fresh vegetables to inspire our seasonal menus.
The team were fortunate to find potatoes and Jerusalem artichokes already growing in the space – a very satisfying first harvest that included a lot of dirt under fingernails! These ingredients inspired Chef Travis's now infamous potato dish, as well as a unique, and utterly delicious, Jerusalem artichoke pudding.
Some of the first produce to go into the ground were the brassicas. Unfortunately, the team didn't realise that the rabbits were looking on with hungry eyes and greedy tummies; they made short work of that first planting. There were a few 'Farmer McGregor' moments as they recalibrated and put some protections in place to keep out our furry friends.
Our kailaan has taken to the patch beautifully. It's the gift that keeps on giving, recently astounding the team with a 7kg harvest! Purple broccoli, purple cauliflower and romanesco have also gone in and are thriving. Earlier this month, the fennel started coming off, and our garlic is producing beautiful scapes (thin green stalks that grow from the garlic bulb).
The real star of the show, however, has been the cabbages. We've had a range of shapes and sizes, with mini-sized ones cooked over fire, and beautiful baby cabbage-ettes served alongside our venison. The sugarloaf variety has exploded, with 50kg of cabbages coming off the patch and counting!
Next season the team are hoping for a bountiful harvest of eggplant, cucumbers, melons, pumpkins, corn, onions, beets and carrots. Stay tuned for how these ingredients will feature on our menu throughout the year.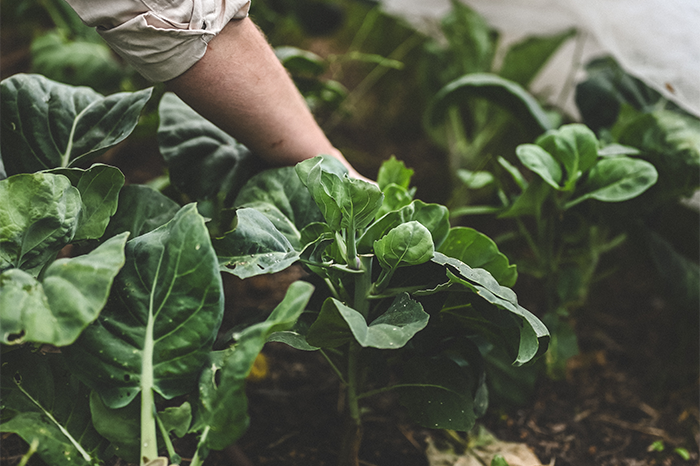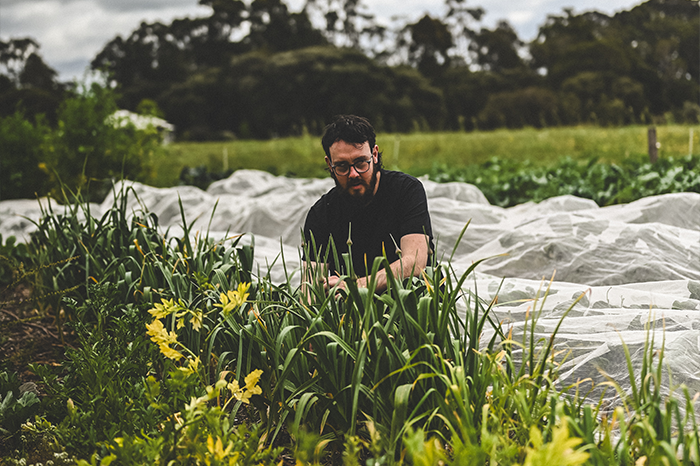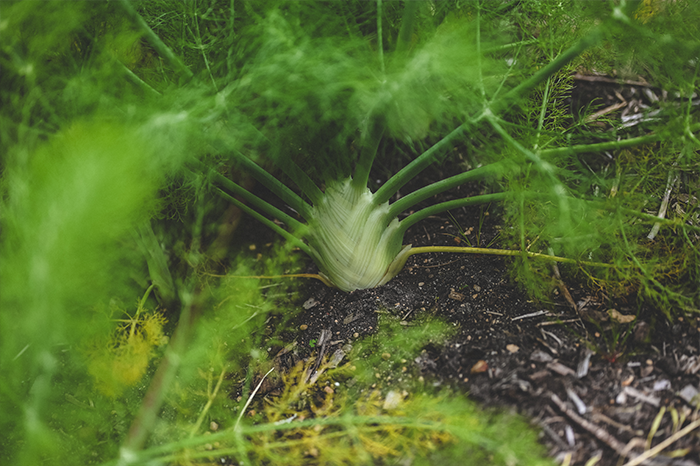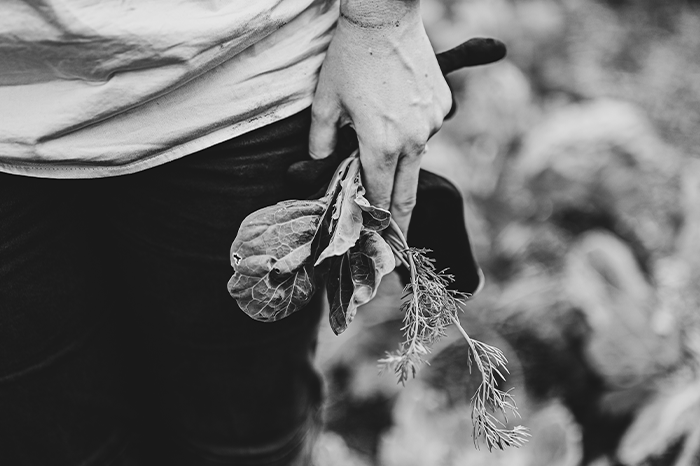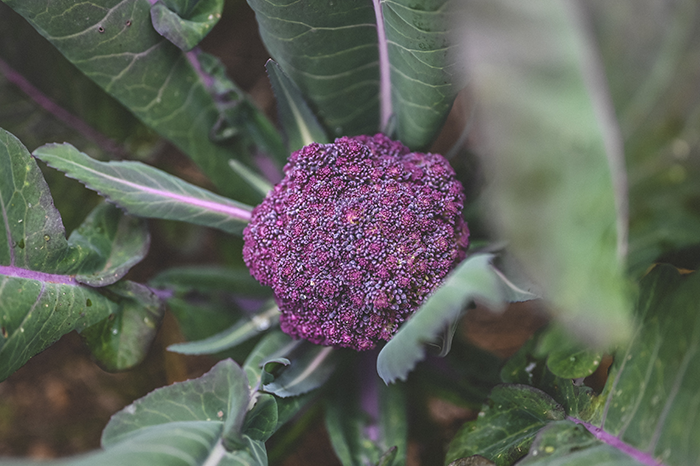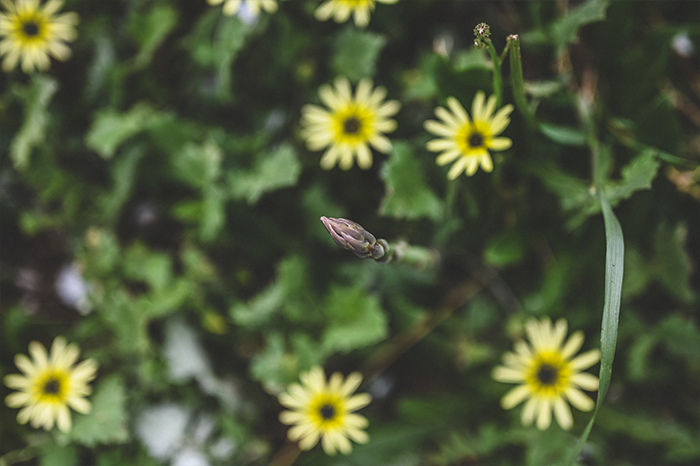 Recently we welcomed an intimate group of Fold Wine Club members to our Cottesloe haven for VĪVIDŌ, our final Rooftop Soirée of the year celebrating all things fresh and new at Voyager Estate.
Hosted by Chief Winemaker Tim Shand and Wine Club Coordinator Stephen Wallace, guests were greeted with a glass of Sparkling Rosé as the sun set over the Cottesloe skyline – the perfect fizz to accent a beautifully balmy Friday evening.
The night officially began with a bracket of rosé and whites, including our brand-new Tempranillo Rosé. Guests were then treated to a second bracket of red wines, featuring a sneak peek of some exciting projects yet be released, alongside our new spring drop, Vivid Red – a clear crowd favourite for the evening!
Tastings were accompanied by thoughtful insights from Tim and Stephen delving into the conscious craftsmanship behind these wines, as well as a delectable selection of cheese, charcuterie and canapés.
It was a wonderful evening sharing the state of play – the innovation, the evolution and what's to come at Voyager Estate – with our incredible Fold Wine Club members. Stephen is already planning a new series of exclusive events for 2024, so watch this space.
To receive invitations to our exclusive member events, join the Fold Wine Club.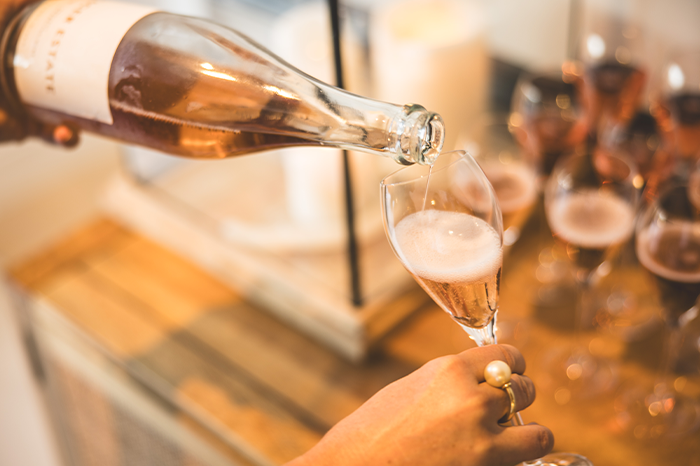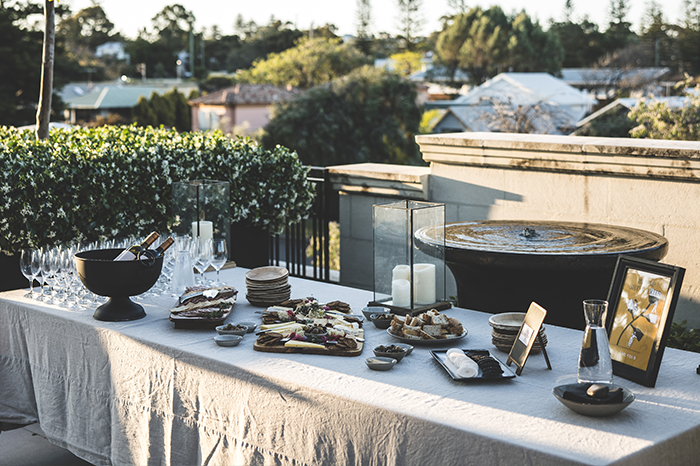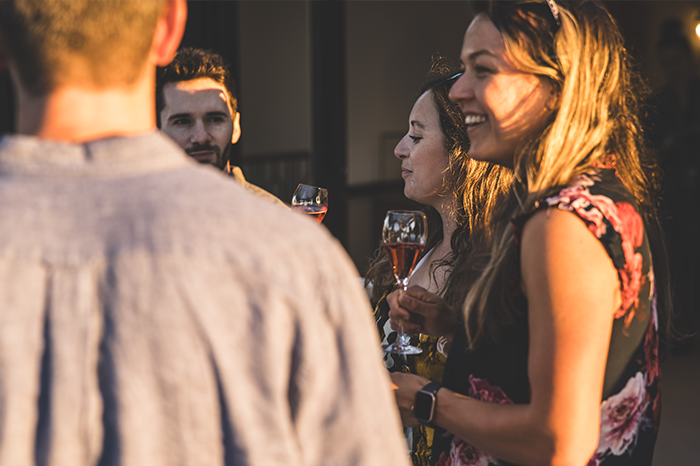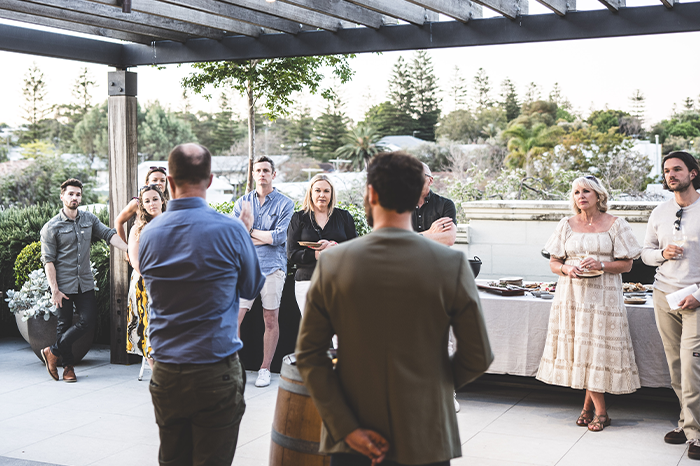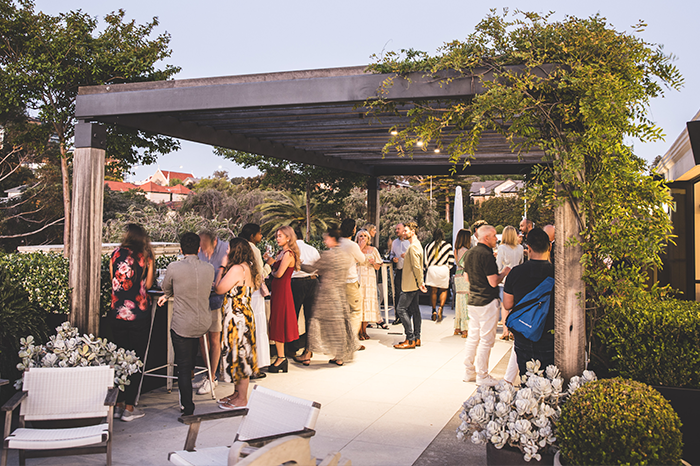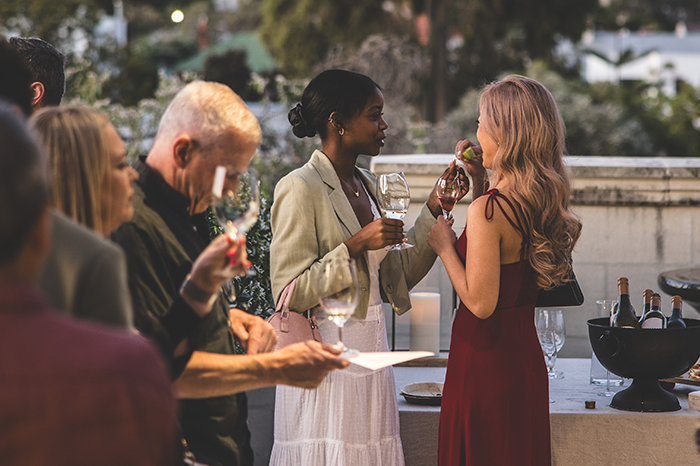 Images by Shot By Thom.
We're delighted to share Voyager Estate's 2023 Inaugural Sustainability Report – the culmination of many years of learning, practising and applying sustainability principles to our land and operations.
Beginning over 20 years ago, our work has been championed by long-standing team members and many who have left their mark long after their time with Voyager Estate. We've drawn on wisdom and inspiration from our colleagues in both the wine industry and further afield.
This report provides a snapshot in time, of both our current environmental and community impact, and our progress in areas where we are still working towards tangible results on the ground.
We hope you enjoy delving into some of our early initiatives, our pathway to becoming fully-certified organic, and our emerging efforts in understanding our greenhouse emissions, as well as tackling the major collective challenge for all of us – climate change.
"Much like the old saying 'the map is not the territory', the report is not the work! However, it's critical to document the progress in our wayfinding. We're very proud to stand alongside many other businesses in the Margaret River region and beyond, working to make our land, operations, and communities more resilient, and to play our part in creating a positive future" – Michelle McManus, Head of Sustainability at Voyager Estate.
Explore the report here.
We're thrilled to share that Voyager Estate has been shortlisted for the prestigious IWSC Red Wine Producer of the Year.
The International Wine and Spirits Competition is renowned for its rigorous judging process and plays an essential role in maintaining and elevating industry standards in the world of wine and spirits. They tasted over 7,500 wines from over 40 countries to shortlist only 7 wineries for Red Wine Producer of the Year and only 6 wineries for White Wine Producer of the Year in 2023.
This announcement comes off the back of the IWSC's inaugural 'in situ' tasting in Margaret River, which saw Voyager Estate awarded three gold medals for the 2020 MJW Cabernet Sauvignon, 2020 Cabernet Sauvignon and 2023 Sauvignon Blanc Semillon, as well as two silver medals for our Coastal Cabernet Sauvignon 2021 and The Modern Cabernet Sauvignon 2021.
Voyager Winemaker Tim Shand said, "Margaret River is increasingly recognised for making some of the world's great Cabernet wines. To represent our region on this shortlist, awarded by the formidable judging line up of the IWSC, is a great privilege.
We would like to extend a big congratulations to Cherubino Wines, who were shortlisted for White Wine Producer of the Year, as well as the other finalists from around the globe – we are in very fine company.
The winners will be announced at an awards celebration in London on 19 October.
Now in its tenth year, Margaret River Region Open Studios (MRROS) showcases the increasingly diverse and vibrant arts scene throughout our beautiful region. The event has become the biggest of its kind in Australia, offering art lovers the rare chance to visit private art studios, meet artists and view their works in progress.
As part of this year's exciting program, we are delighted to host Mark Hampton and Olivia Lancaster, launching their residency at the Estate with a special sunset exhibition this past weekend.
With a combined collection of over 25 stunning artworks on display throughout the Voyager Estate Cellar Door and Garden, Mark and Olivia each bring unique perspectives to their craft, connecting with the natural world in different ways.
An award-winning sculptor, Mark takes inspiration from precision engineering, function and design to create inspired works that interact with their surroundings, whilst Olivia brings to life her passion for local seascapes, forests, native plants and birds through an array of vivid and intricately detailed drawings, paintings and photographs. Both present in strikingly different mediums, yet they are joined in their fascination with the vast and beautiful land around us.
As they journeyed through the exhibition, guests delved into an array of delicious bites from the Voyager kitchen, including cauliflower and miso cannoli with burnt apple, grilled cuttlefish, finger lime, and smoked yogurt cracker and confit duck slider with char siu and pickled cucumber. Alongside the culinary offering, each artist gave an intimate chat, speaking to their inspiration, as well as the challenges of working within their selected mediums.
Cellar Door Manager, Adam Elton, said it was a special evening celebrating our local Western Australian creatives and was well-attended by art enthusiasts and industry alike. "It's fantastic to be involved with Margaret River River Open Studios in its tenth anniversary year, hosting two wonderful local artists whose works will further enhance the visitor experience to Voyager Estate over the coming weeks."
Mark and Olivia's work will remain on display throughout the Voyager Estate Cellar Door and Garden daily from 10am to 5pm, Wednesday to Sunday. We invite visitors to drop in and experience the exhibition, wine in hand, until 24th September.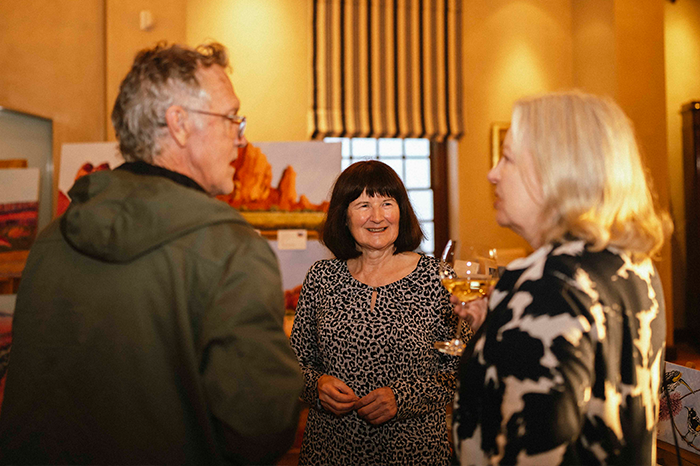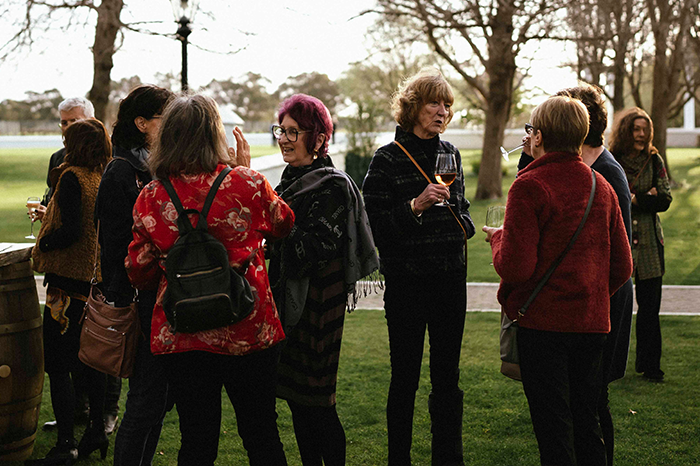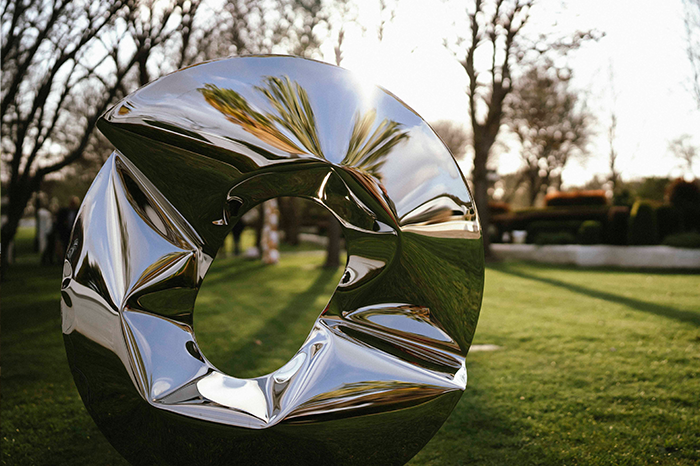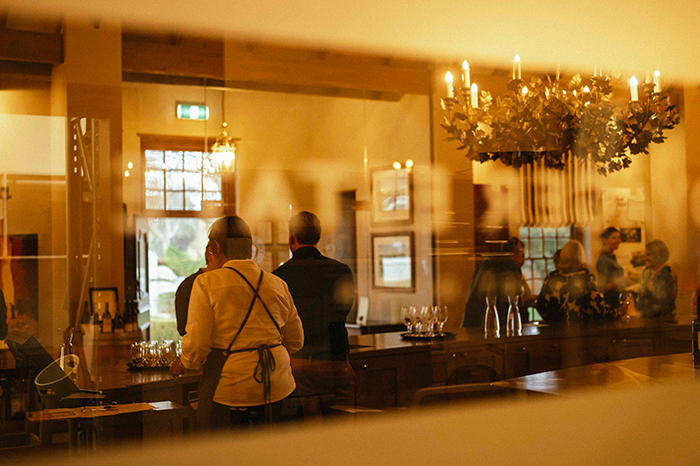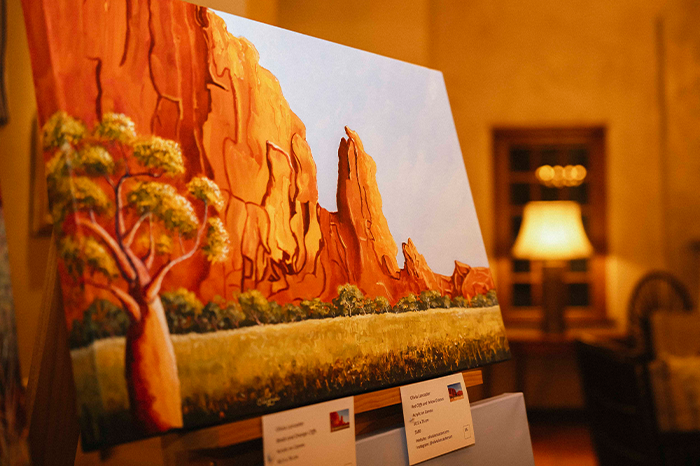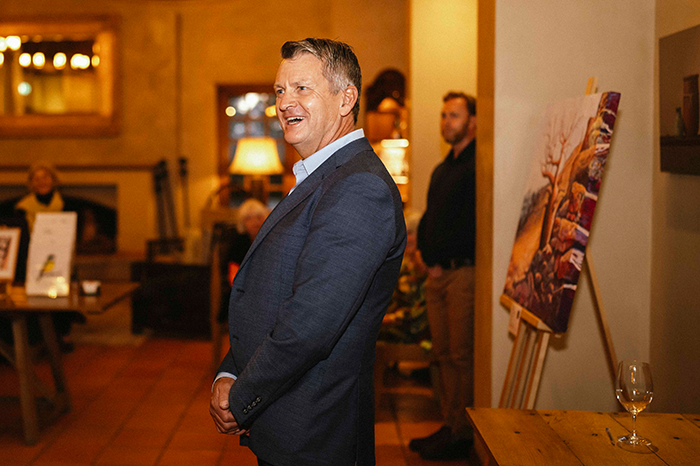 Images courtesy of Ovis Creative.
Voyager Estate's Head of Sustainability, Michelle McManus, unveils a new revegetation project that will play a key part in reducing our net carbon emissions.
To address the challenges of climate change for the wine industry, we need a range of tools in the toolkit. The starting point is of course real and genuine emissions reductions from actions like using less electricity and fuel and reducing bottle weights, to name just a few.
Some reductions will take longer to achieve, so carbon storage or 'drawdown' is another tool in the transition to Net Zero emissions. For revegetation or reforestation projects, this is where carbon dioxide (a key greenhouse gas) is removed from the atmosphere and stored as carbon in branches, trunks and roots.
Last year, Voyager Estate was successful in joining a Federal Government initiative called the Carbon and Biodiversity Pilot Program. This was designed to support and incentivise farmers to plant more than just three or four tree species on their land to store carbon and to improve biodiversity. The program focuses on planting local and diverse trees and shrubs that provide habitat and other ecological benefits. It's also a great example of how collective efforts can create positive change in our environment, as we are one of four projects in the South West region. The South West Natural Resource Management (NRM) group was a huge support in the early stages, assisting in understanding the regulations and preparing a revegetation plan.
This initiative forms a key part of our IWCA commitment to reduce our net carbon emissions. The whole process is carefully planned, audited and then monitored over time, and we create a 'carbon credit' equal to one tonne of carbon stored. This carbon credit is like a share that can be bought or sold in a regulated carbon market. More and more farmers are holding onto these verified credits to meet their own carbon neutral goals – which is exactly our goal at Voyager. So, storing carbon on your own land is a type of 'internal carbon offset'.
Together with the Landsmith Home Farm team of James and Chris, Stuart Chugg jumped on the tools and we installed over 3.5 km of fencing using our own fence-post driver. We had some invaluable contractor assistance from Andy Hogarth and the team at Cape-to-Cape Fencing. Local earthworks company AMH Earthworks did a superb job in preparing the site for seeding, removing a small layer of vegetation but keeping topsoil intact.
Planting commenced on the 21ha site on 10th August 2023, and took two weeks to complete. We used direct seeding (which means exactly that – using seed that has been carefully mixed and is thrown out by hand over prepared ground) and planting small seedlings, something very familiar to Voyager folk! Direct seeding is a method that is not only economical, but also results in a more natural planting.
Several members of the Voyager Estate team spent a cool, breezy morning planting approximately 500 seedlings of seven different species on the site in a wetland zone. This included using a nifty tool called a 'pottiputki' to pop the seedling in the top and then spear it into the ground and release.
Overall, just over 13,000 seedlings were planted as part of our Cordi Carbon and Biodiversity Project! In addition, more than 32 kilos of 30 different species of seed was hand-sewn by our long-time revegetation partners Cape Life – a testament to the dedication of all involved. Species include a variety of Acacias, Bull Banksia, the beloved Marri, Jarrah, Blackbutt and Peppermint, and small shrubs and climbers including Hardenbergia (in flower now!). The project is estimated to store over 9,000 tonnes of carbon over 25 years.
It will take a few years and some nail-biting summers to come, but this initiative is poised to become a lasting and valuable addition to our land and the region's ecological connectivity and diversity.
Stay tuned for more updates as this green initiative continues to flourish and make its mark on the region. Our special patch of land in Margaret River, with its undulating beauty, is indeed a treasure we're fortunate to care for.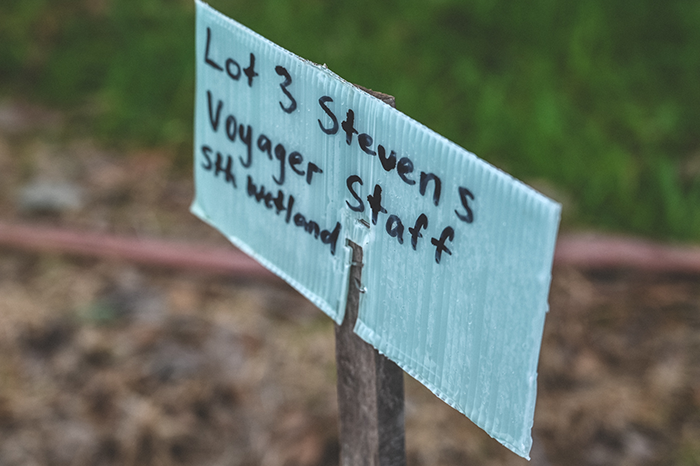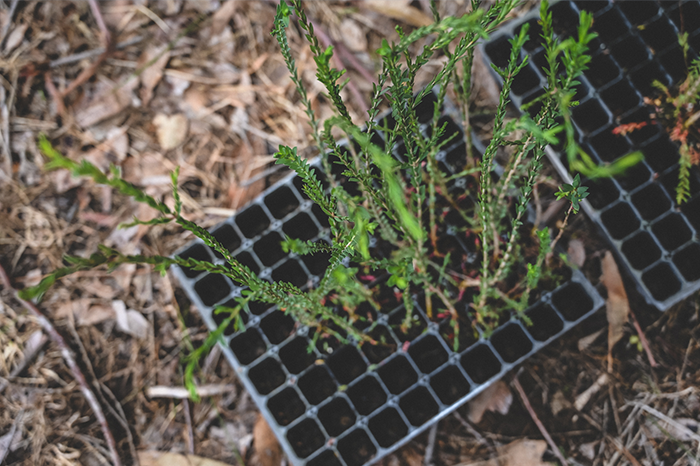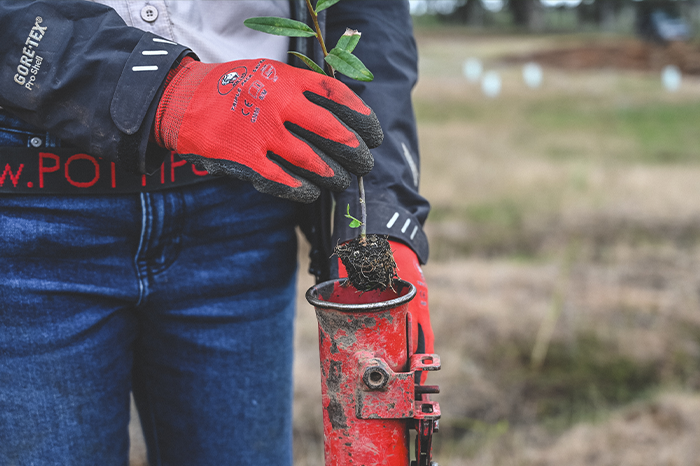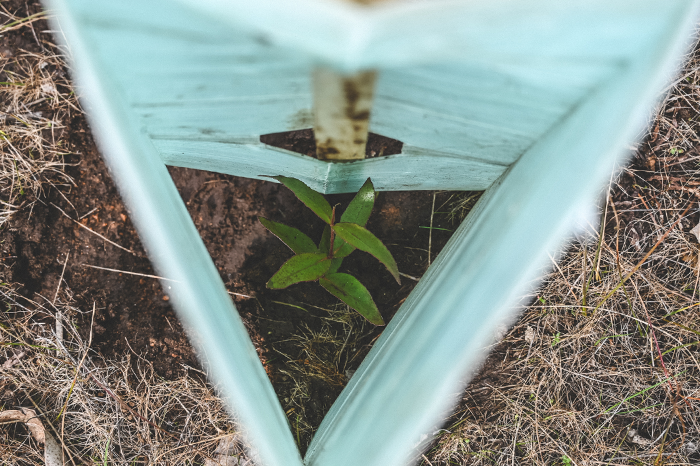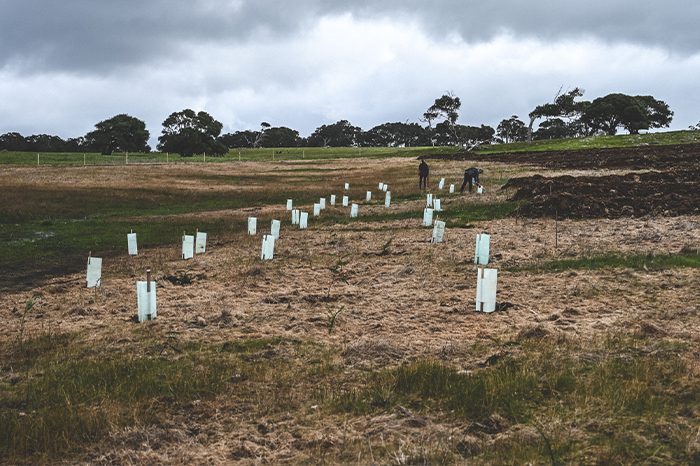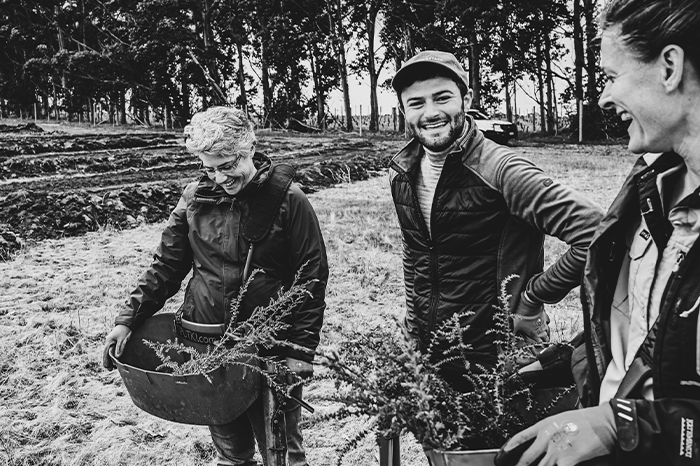 After their first-ever visit to Australia, the International Wine and Spirits Competition has announced the results of their 2023 'in situ' tasting for the Margaret River Region. With over 250 wines submitted to the competition, we're thrilled to receive three of the twenty-four gold medals awarded by the esteemed judging panel, as well as two silver medals. Congratulations to all the medal winners in what is a fantastic accolade for our region's exceptional winemaking craft.
2023 Sauvignon Blanc Semillon – 95 points | GOLD
Moreish and bright with a lip-smacking tropical profile. Notes of fresh-cut pineapple, lime zest, and grass are expertly balanced on the palate with a touch of gunflint on the finish. Beautifully textured with a long finish leads to a well-crafted wine.
2020 Cabernet Sauvignon – 95 points | GOLD
Bright bramble and sweet cassis, succulent aromas on the nose with a warm herb freshness and a silky palate full of seductive red fruits and peppery spice. Interwoven oak and structured tannin giving super balance and finesse.
2020 MJW Cabernet Sauvignon – 95 points | GOLD
A mouth-filling style of Cabernet with lush, ripe fruit and subtle herbal undertones. Sweet oak spice combines with lithe tannins in a wine that shows exceptional balance between power and precision. Dark and serious on one hand, with a pretty floral character on the other, it's a compelling wine of finesse and complexity.
2021 The Modern Cabernet Sauvignon – 94 points | SILVER
Intense black fruit aromas swirled with clove, nutmeg and lifted cassis fruits on the palate, supple and well-balanced tannins, fine acidity and a refreshing gentle length.
2021 Coastal Cabernet Sauvignon – 94 points | SILVER
An intense nose of redcurrants and bay leaf with a lovely blue fruit cassis palate and intense tannic structure, combined with sweet spice and balanced oak, a streak of graphite and an impressive length.
The majority of these wines will be released over the coming months – sign up to our mailing list to be among the first to know when they land.
The results of this year's edition of Halliday Wine Companion are in, and we're thrilled to share that along with some absolutely fantastic scores, we have once again been awarded a five-star rating:

"Outstanding winery regularly producing wines of exemplary quality and typicity. Will have at least two wines rated at 95 points or above and has typically held a five-star rating for the previous three years" – Halliday Wine Companion.
We were particularly excited to see two of our wines receive gold, with the 2021 MJW Chardonnay and the 2019 Cabernet Sauvignon scoring an impressive 96 points and 95 points, respectively.
2021 MJW Chardonnay – 96 points | GOLD RATED
Often a powerhouse of a wine, but this vintage, it's not too big, not too light, just right. The palate is refined and feels effortless as the citrus flavours mingle with grilled-almond lees, clotted cream and some oak spice offering savoury nuances. There's certainly texture, but the fine line of acidity just reins in everything as the finish lingers. It feels cool and calm.
2019 Cabernet Sauvignon – 95 points | GOLD RATED
There's such a distinct Voyager Estate character to this wine, largely because the fruit comes off the estate vineyard: two blocks, one planted in 1978, the other in 95. It's heady with tobacco leaf, nori, dried herbs, mulberries and cassis. It's savoury and supple and the tannins feel mellow and shapely, there's depth, complexity and length. It's captivating now but will reward the patient more so.
2022 Sauvignon Blanc Semillon – 92 points | SPECIAL VALUE
There's plenty of savoury appeal with this dry and racy drink. It's muted on fruit notes – more lemon and lime, with bitter greens and wafts of sun-bleached hay and a lemon-saline character that adds interest.
2021 Coastal Cabernet – 90 points
The problem with calling a wine 'coastal' is that I start daydreaming of the coast, Margaret River especially, yet any coast really. Very distracting for the task at hand, which is tasting some excellent cabernet from the coast. So, back to this thoroughly enjoyable wine full of bramble fruit and cassis dusted with mocha, nori and cooling menthol. Medium bodied with hazelnut-skin tannins, which pinch on the finish, but a rack of lamb will sort that out.
Our Sommelier, Claire Tonon, dives headfirst into the enchanting world of Chenin Blanc, tracking its bumpy journey through history and exploring its many conundrums...
Truth be told, it's rare that a visitor walks into the cellar door and asks for Chenin. Yet, once we get it into glasses, whether as a tasting, with a cheese board or paired to a dish (more on that later), it shines, it's loved and respected. With this in mind, let's debunk a few of myths surrounding this oft-misunderstood variety.
Myth One – The Best Chenin Blanc comes from France
Let's begin by debunking the story that all the best Chenin comes from France. Ah, oui, the French do have a knack for making remarkable Chenins, you would hope so too, since it's the birthplace of the variety!
A descendent of Savagnin on the grapevine family tree, it sits as a proud uncle (or aunt) to Cabernet Sauvignon. It was grown in the Loire Valley in Northern France as far back as the 1500s, possibly even earlier, although it would have been known as Plant d'Anjou back then. From its home in Anjou, where it had been growing for hundreds of years, it was propagated by the Mont-Chenin monastery, where it found its ideal climate and a new name; Chenin Blanc.
The grape has been continuously grown in the Loire Valley ever since, largely in the area between Savennières and Touraine. But in a very Chenin-like twist, it seems that until the 20th century, much of the Chenin sub-variety grown in the Loire, was in fact, the Portuguese variety Verdelho!
Some of the world's most intriguing Chenin Blanc wines are the late harvest or botrytised wines of the Loire – Vouvray, Quarts de Chaume and Bonnezeaux. The climatic conditions there, together with meticulous work in the vineyards (often involving various passes to ensure that only the very ripest berries are picked) have helped develop a reputation for wines of concentration, notable acidity and long cellaring potential. While these appellations are up to 200km from the Atlantic Ocean, producers speak of its moderating influence creating stability, just the right amount of rainfall and above average sunshine.
Interestingly, these are the very same conditions that prevail in Margaret River, which could go some way to explaining Chenin Blanc's success both in our region and in the maritime regions of South Africa where the variety found its second home. In fact, over recent decades, a growing group of Cape winemakers have been isolating old Chenin vines in suitable terroirs and transforming them into serious and age-worthy wines that challenge the greats of the Loire.
Chenin Blanc was likely one of the first grapes grown in South Africa, having been taken there by the Dutch East India Company as early as 1655. Historical documents refer to three varieties – Groendruif (Semillon), Fransdruif and Steen. Various generations and many Chinese whispers later, Steen became the preferred white variety in the country, accepted as a grape of Germanic origin. It wasn't until 1963 that Professor C J Orffer, Head of Viticulture at the University of Stellenbosch matched Steen and Chenin Blanc leaves to finally clarify that Steen was, in fact, Chenin Blanc.
Closer to home, Western Australia has a reputation for producing some of the best Chenin Blanc in the country, with vine age an important factor. Here at Voyager Estate, we're blessed with some of Margaret River's oldest plantings dating back to 1978. These well-established vines flourish in our maritime climate, lending the wines exceptional natural acidity while providing abundant sunshine to achieve intense varietal character.
Myth Two – Wines made from Chenin Blanc are sweet
Ah, the elephant in the room – the sweetness myth. Yes, Chenin Blanc can be sweet, indeed it can produce those aforementioned lusciously sweet dessert wines. Must it be lusciously sweet to be exceptional? No, not at all. In fact, the majority of South Africa and Australia's best examples exist in the dry or just off-dry spectrum. The variety has proven its adaptability and versatility to produce excellent wines in multiple styles, both still and sparkling, and at all sugar levels from liquoreux (the French term to describe a liquor-like syrupy sweetness) right through to bone-dry.
Two key factors are a play here – ripeness and acidity. When it's allowed to fully ripen or even overripen, Chenin Blanc retains its inherent acidity which often requires winemakers to leave some residual sugar for balance. Much like the best German Rieslings, you may not notice this as sweetness, but simply as palate weight and fruit intensity.
As it ripens, Chenin Blanc develops a wonderful array of aromatic components that naturally appear softer and sweeter than many other wine varieties. Think honeysuckle, apple, pear, melon, quince, honey, even lavender, so even when there's little or no sweetness, you still feel like you're drinking something mildly sweet – "moelleux" as the French would say; or mellow!
Try this experiment to give you a better sense of sweetness:
Fill 3 glasses with water. To one, add nothing. To the second, add 1 gram of sugar (that's just less than a quarter of a teaspoon, the equivalent to 4 grams per litre). To the third, add 2.5 grams (half a level teaspoon and the equivalent to 10 grams/litre). Mix well until the sugar has completely dissolved, then ask an unsuspecting partner, friend or even child to taste.
Most likely your 'guinea pig' will identify only one of the glasses as sweet; i.e. the glass with the 2.5 gram addition. That's simply because the average threshold to discern sweetness is above 5-6 grams per litre.
Myth Three – Chenin Blanc only makes simple, fruity quaffers
Not true! Chenin's acidity is often tamed to create a more balanced wine, so it stands to reason that the value of this variety is not all tutti-frutti. Indeed, it's the grape's acidity that has traditionally led to it being blended into the "classic whites" of old.
For modern producers who are committed to restricting yields to ensure quality fruit, this means that Chenin Blanc can become a winemaker's 'blank canvas', allowing them to experiment through different avenues to build complexity, texture and interest in the wine. Time on skins, harder pressing of skins, solids in ferment, natural ferments, in oak or concrete or both, lees stirring, residual sugar or not…all the tricks of complex Chardonnay winemaking plus more can be explored through this more forgiving variety. It makes for exciting times for us, the Chenin Blanc-loving community!
Myth Four – Chenin Blanc is not an age-worthy variety
You've guessed it. Chenin Blanc has another trick up its sleeve – ageing potential. Well-made Chenin Blanc from ripe grapes can definitely age gracefully, developing an impressive depth and complexity over time. It's no wonder, really. That natural acidity assures the longevity of fruit character while sugar acts as a preservative. A heavenly combination, especially since the aged characteristics of the grape are just as wonderful as those of its youth – baked apples, caramel, nutty marzipan, honey and spice and all things nice.
Myth Five – Chenin Blanc is a great aperitif, but not worthy of the main event
Since we're already talking food, "Chenin Blanc is only good as an aperitif"….said no serious Chenin lover, ever!
For 12 years now, I've worked with our chefs to bring an ever-changing array of food and wine combinations to tables of the Voyager Estate Restaurant, and Chenin Blanc has always been a mainstay on our menus in one way, shape or form. Why, you ask? Well, quite simply because it's infinitely versatile. Acid-sugar balance, lovely fruit notes, great texture, not too heavy, not too light. Chenin is the "just right" of the food pairing world. It rarely clashes and generally makes the dish look better for having Chenin Blanc by its side.
Adaptable and versatile Chenin Blanc has many friends in the food world and here's just a few examples to get you started:
- Oysters or caviar – fresh acidity meeting salty ocean water can only show up the beauty of the fruit in a sparkling style Chenin Blanc, as well as the marvellous textures of these two ocean delights.
- Marron, scallops, prawns and fish with or without sauces – the small amount of residual sugar in an off-dry style Chenin Blanc holds its own against the sweetness of crustaceans, and this sweetness works equally well to tame the pungency of spicier dishes – think curries, peppery sauces, even kimchi.
- Vegetarians will have a field day with mushrooms (pardon the pun), butter-poached zucchini, cauliflower chawanmushi (ask me for the recipe), even cabbage. Think sweet and sour or that great classic of Germanic tradition, sauerkraut!
- A vast array of cheeses are a good match because having great natural acidity, Chenin Blanc cuts through the fat and with such likeable fruit notes, it is unlikely to clash. Why put dried apple or pear on your cheese board? To enjoy with a glass of Chenin!
- It also makes for a wonderful pairing to duck parfait, crispy skinned pork belly and game meats (for foodies with a functioning gallbladder).
A final note...
If you've made it this far, you deserve a medal for being a veritable Chenin Blanc lover, and I'm sure you can see where I'm heading. This is a mellow-fruited variety, with great natural acidity, and it can be made in all styles from sparkling to sweet. It can be experimented with to no end, both in the winery and in your kitchen. And, if you don't want to embrace the adventure today, you can cellar it for another day, or year! The point is, we all need to drink more Chenin Blanc.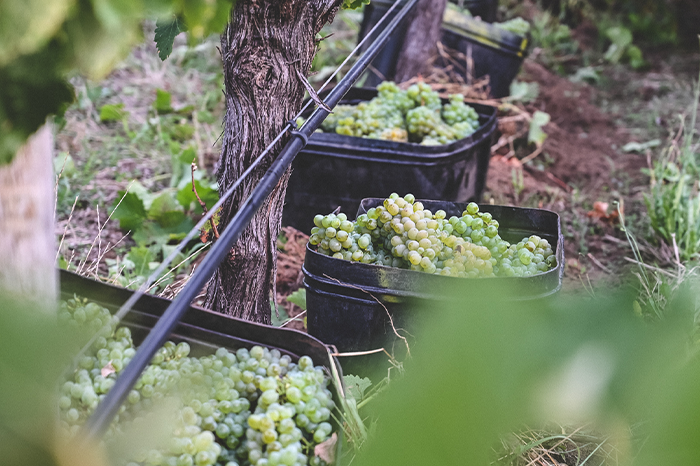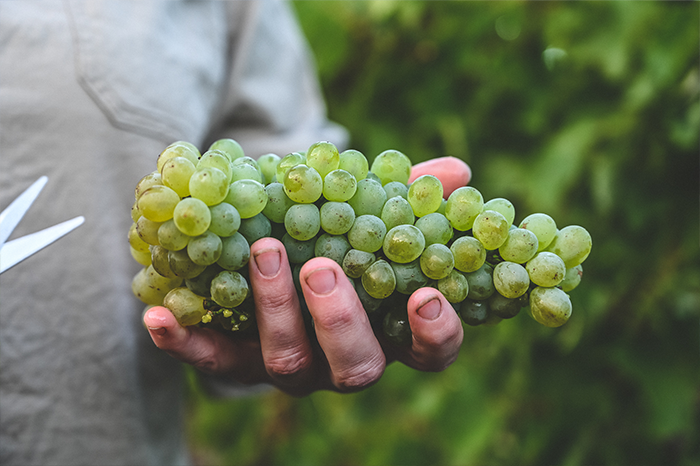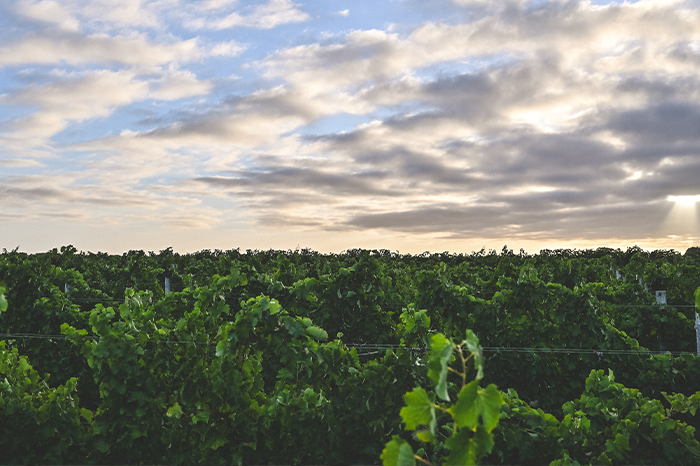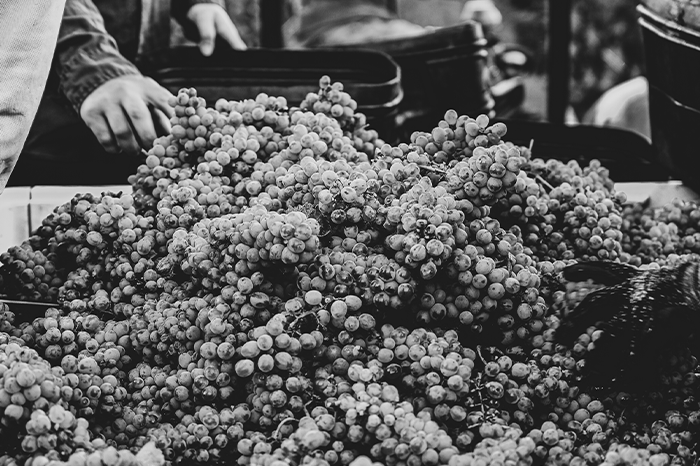 Our far-flung west coast wine paradise has a rich history. For over 50,000 years, the Wadandi Aboriginal people have walked this ancient land.
The Margaret River region first saw European settlement in the 1830s and evolved from a pioneer 'outstation' to forestry, dairy and alternative lifestylers who enjoyed the unique coast and its surfing.
The first vines were planted in the region in the late 1960s, following research by agronomist Dr John Gladstones, who determined the viticultural suitability of the area. Voyager Estate was among the founding wineries whose plantings signalled the beginnings of the wine industry in the region – an industry that would become a big player on the world stage.
Voyager's first vineyards were planted in 1978 and this included V9 or 'Old Block' as it is affectionately known. This is the vineyard located on the right as you drive in our front gates. These soils have always held the perfect amount of moisture and gravel loam for growing exceptional Cabernet, and today, this block is still producing some of the best fruit on the property. However, we can't ignore that it's in slow decline, as happens naturally to all vines when they've been living for over four decades!
So, how do we preserve the legacy of our oldest premium vineyard, so that we can continue to grow, make and share our best Cabernet for generations to come? The answer lies in some viticultural ingenuity from the vineyard team…and the cult 80s movie blockbuster, Top Gun.
For the last 40 years, our team have built up an extensive knowledge of the soil and climate in Stevens Valley through organic farming practices in the vineyard and winery. This has allowed them to explore the possibility of growing a new generation of V9 Cabernet vines to carry our legacy forward.
Dubbed the Heritage Vine Project, this process involved establishing a source block of second-generation vines for future propagation material and took many years of collecting, trialling and growing.
The process started in 2015. Over two years of seasonal culling, seven individual vines were eventually selected from the existing V9 Block based on several factors including vigour, yield, berry size and vine architecture. The team were looking for the 'best of the best' to become mother vines for their new generation of Cabernet – an approach that came to be known as the 'Top Gun' philosophy. Our Technical Viticulturist, Alex Miller, likened it to "trying to fill a job vacancy from a talented field of thousands of candidates – a daunting task!"
The final test was the most important – taste. This involved hand-harvesting the grape bunches from the short-listed vines and making mini batches of wine from each of them. The wines were tasted blind by sharp palates from across the business, and interestingly, there was consensus among the tasters which vines were the most promising.
After a series of very rigorous tests over several years, three vines made the cut. These were aptly named Maverick, Goose and Slider. Healthy canes were selected from these vines to become potted cuttings and nurtured in the nursery, which is a fascinating process. The canes are buried upside down in a damp sandpit. This 'fools' the bottom buds of each cutting into growing roots. After a few months they are dug up and planted into pots the right way up, with the roots in the soil and the buds exposed to sunshine grow viable shoots.
A year after growing the new generation vines in pots, we planted our three new clones alongside the original Old Block (on the same nutritious gravelly loam soil as the mother vines) and named it V9Young. We deep ripped the site to help the new vines explore the soil profile, then seeded a complex cover crop of grasses, clover, peas and daikon, and installed railway iron posts.
It's been a long, hands-on process, but seven years of hard work, dedication and commitment to organics means we now have enough vine material from the Mums to plant out the full V9Young Block (that's 30 rows and 2600 vines!).
Propagating this young vineyard ourselves instead of buying vine material from a nursery has many advantages, including the ability to ensure the process is fully certified organic and like any nursery of babies, a watchful eye. No cases of mistaken identity here!
The team have now harvested several crops of fruit from V9Young, and Chief Winemaker Tim Shand says the results are very exciting.
"We talk a lot about attention to detail and the incremental nature of things in the vineyard. It was really inspiring this year to see the tangible results of this very detailed work – where vine selection and the DNA of an outstanding site are reflected in the fruit and the calibre of the wine made. Our V9Young block is rapidly emulating its parent block, which is a testament to our exceptional vineyard team."
So, what does the future hold? With the wine produced from this new Cabernet block looking so promising, even from such young vines, we are very excited to see how it evolves. The hope is that with time, our next generation fruit and the three new clones will become part of the ultimate expression of our Stevens Valley soils, the MJW Cabernet. Perhaps it will even become the next step in isolating one true 'Voyager Estate clone' originating right here in Margaret River.