11 February 2022 | Voyager Estate
DUCKS IN A ROW
A flock of 50 baby Muscovy Ducks have officially joined us as the newest members of our Vineyard Team...
For the last two weeks they have been acclimatising in their custom-built home, and recently made their very first foray into the great outdoors.
Vineyard Manager, Glen Ryan, explained the introduction of our feathered friends is a vital step forward in Voyager's sustainability mission.
"Ever since the infamous 'kicking the dirt' conversation that started us on the path to organics, we've talked about the important role animals would play in this journey. I remember Alex Burt sent me an amazing picture of Indian Runner Ducks in Stellenbosch pouring into the vineyard, and this inspired us to think about how we could do something similar in Margaret River."
Ducks bring biodiversity into the vineyard, which over time, helps to build vine resilience and naturally return life back into the soil.
"These beauties will also help with insect and snail control. We plan to let them into the vines to scout for bugs each morning, before returning home at dusk to be housed safely away from foxes" Glen continued.
The Vineyard Team have also assigned a Mother Duck to steward and care for the babies. With time, the hope is that they will breed, and the crew will have a new cohort of winged warriors to roam the Estate and 'quack down' on those bug hotspots!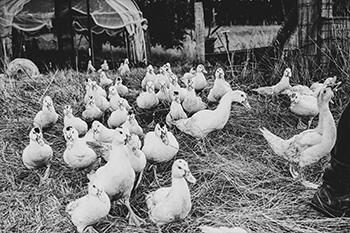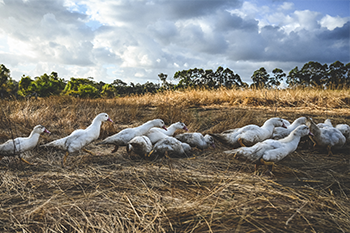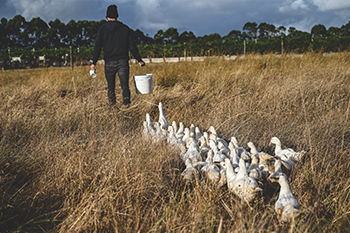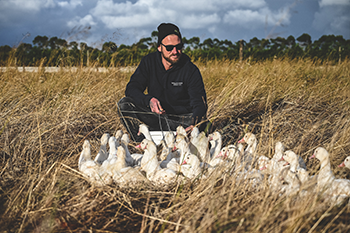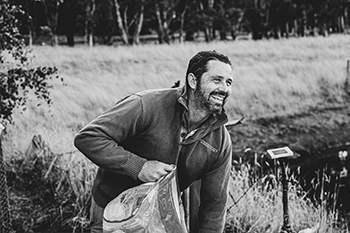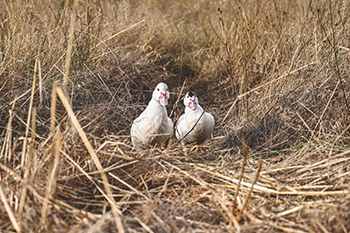 Comments
Commenting has been turned off.