25 May 2022 | Voyager Estate
2022 VINTAGE WRAP
Vintage 2022 has wrapped – here's a few thoughts from our Winemaker and Winery Manager, Travis Lemm, on the season's bounty…
"Overall a really interesting vintage, which began later than usual. There was no down time between picking the whites and reds this year, which had the whole harvest team holding onto their hats and putting in some serious hard yards to set the pace.
The first harvest commenced on 17th February and was delayed by a couple of weeks as compared with last vintage. We kicked off with the pick of the fruit for our Coastal Chardonnay, from the western side of V10. Thanks to our organic farming practices, this is the best this block has looked in years and although yields were low, the quality is excellent.
Our B11, B6 and B5 blocks followed, with some incredible flavour intensity showing in the grapes leading up to harvest. Flinty lemon meringue, grapefruit and powdery fluffy tannins abound, giving the team lots to be excited about. There was a bit of 'duck and weave' as we decided which parcels to bring in first. We picked B5 earlier than normal to keep sugar levels balanced. A few (much-needed) cooler autumn evenings eased pressure on ripening, keeping the chardonnay vines happy.
By 3rd March, autumn had well and truly arrived, with heavy dew and black, overcast clouds descending on the Estate. We also had some rain, about 2mm, but any concerns about botrytis (mould) were quickly blown away by the clear, bright sunshine over the next eight days. It might have been a different story had we not been right on the point of harvest for the remaining whites.
The chardonnay harvest was complete and happily fermenting away in the winery by 6th March, with the fruit looking vibrant and incredibly powerful with great acidity across the board. A selective "California Sun-kissed" hand-pick of Broadvale Block 6 looks particularly exciting and reminds me a lot of Bonneau's wines from Burgundy. Elegance, purity and refined acidity with burnt lime notes.
The Sparkling Chenin Blanc fruit from Weightmans Block 1 is also looking fantastic, very tight with flavours in the zesty lime spectrum. We used the floatation method to clarify the juice for the first time (to minimise our energy output), which worked well and there was no phenolic pick-up which was great.
Our change in direction for the Voyager Estate Chenin Blanc to a more serious, savoury style, suited this year's vintage conditions very well – we pushed through a 30% barrel ferment on one core block and have created a very exciting wine with purity and length…watch this space.
The real 'dark horse' of the season though is our block of Tempranillo – this is looking amazing, and should make a stellar (and super delicious) 2022 Rosé. The Semillon coming off Ullingers 10 is also exciting – quality and yield are both too good to ignore – there's definitely an exciting Project wine on the cards for this special parcel…
Although threatened by the autumn rain, the Shiraz quality is shining this year, and we're looking forward to showcasing that cool climate style Margaret River is famous for. Cabernet also stands to be exceptional this year. Although yields were lower than we would've liked, it's great to see some elegant tannins reeling in the plushness of the fruit weight very well.
In fact, I would class the season in reference to Cabernet and Chardonnay as being one of the greatest highlights in my 17 years of winemaking – the quality is just outstanding. A special thanks has to go out to this year's Vintage Team – some new, some returning (and some a part of the furniture!). With COVID all around us this year, it was a race to get to the finish line and keep the pace with the demands of harvest whilst avoiding shutdowns, but they did an incredible job and I have to say the positive vibe across the team was really inspiring."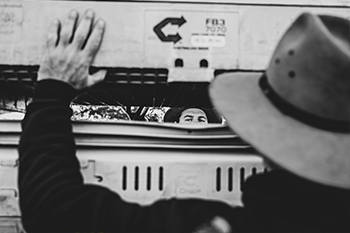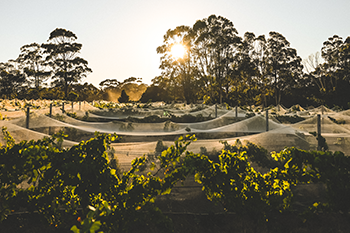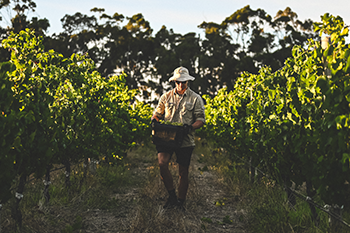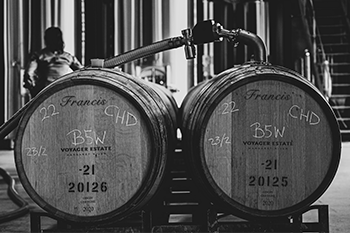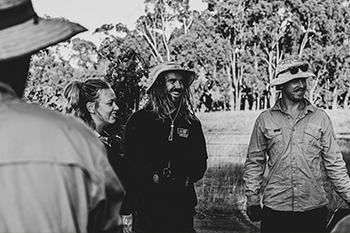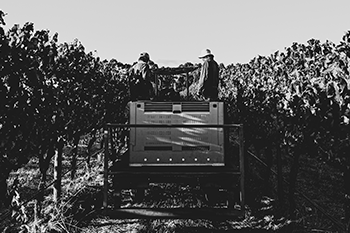 Comments
Commenting has been turned off.