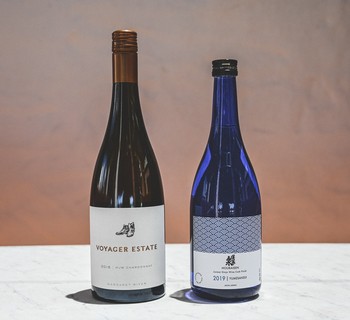 Log in for member price
In a celebration of a shared fervour for innovation and craft, Houraisen aged their Sake in an MJW Chardonnay barrel. With only 300 bottles produced, this is truly something special. Elegant and fullbodied with a velvety texture and refreshing acidity and sweetness. Layers of Umami lead to a long, clean finish.
Our MJW Chardonnay is the pinnacle of our winemaking craft and uniquely expressive of our terroir, crafted from the best parcels of hand-picked organically farmed fruit.
Savour a bottle of 2019 Houraisen Yumesansui Junmai Ginjo Wine Cask Finish Sake alongside our 2018 MJW Chardonnay in this exclusive pairing.
$225.00
Only 24 packs available.